As I sat in the comfort of my warm bed last night, the sound of the rain pelting against my bedroom window put a smile on my face. Then I thought of those refugees who are none so fortunate. On top of what they have already lost and endured, they don't even have tents to protect them from the elements. They are, as it were, just outside my bedroom window ("with their faces pressed against the window of our affluence," as Sen. Edward Kennedy once so eloquently said) huddled in the mud and rain, men, women and children, the infant and the elderly. It's simply not good enough. What then must we do?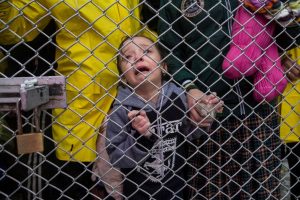 "The
ILO [International Labor Organization] estimates
that there are up to 20 million people employed in the global chemical, pharmaceutical and rubber and tyre
[sic]
industries today." We are a huge pool of people, many of whom are not chemists but who are all connected with one another with probably six or fewer degrees of separation. I think it's fair to say, too, that each of us has at least 10 people in our personal circle who are unique to us. That's 200 million educated people worldwide! Imagine what can be accomplished even if only one thousandth of us were active. The question remains, "How do we mobilize that larger community?" What are your ideas that will help these suffering people sooner rather than later?
The Power is in the Network
Peace,
Bego Gerber