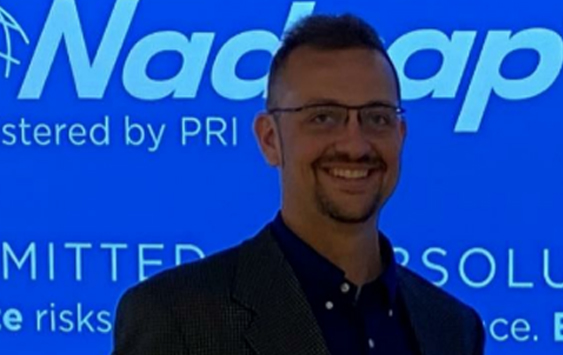 A success-oriented and innovative leader who believes that it is quality in every aspect that underpins overall excellence. I have much experience leading global cross-functional teams to the achievement of their organizational, quality assurance, process development, engineering, strategic business development, and global growth goals. My experience is truly global; it has allowed me to cultivate a well-developed international network of professional contacts at all levels of corporate business, quality, and technical leadership. I have worked directly for and with international organisations such as Nadcap, IAQG, United Nations Development Program, AIAG, and PRI & SAE as well.
Whilst ever supporting, coaching, and investing in this network has also allowed me to earn the respect and contributions of organisations at all levels. Via successful relationship-building, securing government & NGO funding, international development grants, and private donations, I've led initiatives to achieve both commercial and not-for- profit financial objectives.
I currently operate my own consultancy and specialise in growth, aerospace, defense, and automotive manufacturing supplier quality improvement, Nadcap, business change, crisis-management, and long-term projects (interim senior management). I am hands-on yet thoughtful and confident in achieving any objective. From truly getting my own representing & realising a business's strategic direction in the board room – I believe that Leadership is a vital and
valuable natural element of my character.
I am a conscientious individual dedicated to developing others and maintaining the highest level of performance, quality, and accountability – a proven and effective multi-cultural communicator. I am a Dual-Citizen of the UK and US; I currently possess an active 10year China visa also. I do not require visa sponsorship for work nor regular travel. I also am eligible to hold an active Security Clearance. While currently dually-residing in the UK and US, we also are established in China – as we are an American- Chinese-British family.
Stan graduated from the prestigious Carnegie Mellon University, Pittsburgh, PA, USA: Bachelor of Science, Chemical Engineering. Additional studies included materials science, biomedical engineering, environmental engineering, and technical business management. Upon graduation joined PRI International. He completed Rapport International, Las Vegas, NV, USA: Leadership Breakthrough 1 – Management leadership certificate course on conflict resolution, team
facilitation, problem solving, and public speaking. During his tenure in Europe, he completed MBA in UK. In addition to English, Stan has basic language skills in German and Mandarin Chinese (beginning studies).
Stan@StraightAero.co.uk | Pittsburgh, PA, USA; London, UK; Shanghai, CN www.StraightAero.co.uk