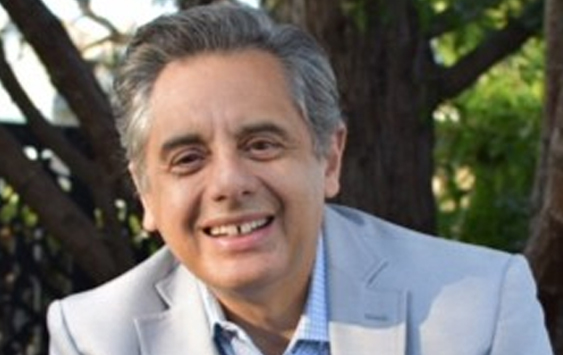 Ramin's career is highlighted by his decades of pragmatic and transformative leadership at world-class organizations (UCSF Health, UCSF Stanford Healthcare, University of Pennsylvania, American University of Beirut, and Weill Cornell Medicine). He has successfully navigated these entities through periods of significant change. Throughout his career, he has developed and led the implementation of numerous strategic efforts that have transcended borders to balance sustainable financial and organizational frameworks to achieve aspirational objectives. These collaborations have led to unprecedented results; large-scale mergers of academic health systems, revitalization of major academic institutions, rise in national rankings, and international efforts to foster sustainable and innovative institutions.
He is known as a visionary and strategic leader, an intrapreneur, an author, and award-winning faculty. Ramin is the founder of Impact Human Learning, leading conversations on the exponential nature of change in the 21 st century and its impact on education, healthcare, science, technology, and citizenship. He currently serves as the Chief Strategy Advisor at EmC Leaders, focused on organizational and leadership training, development, and transformation. Most recently, Ramin co-led the formation of the Science Summit in conjunction with the 77 th United Nations General Assembly (September 2022) and developed themes to address issues of global health equity, building trust in science, the role of universities and the UN Sustainable Development Goals, Open Neuroscience initiatives, precision medicine, private/public scientific and health partnerships, and decolonization of global health education. Ramin is passionate about closing the gaps between science, education, society, and policymakers to positively impact humanity's challenges and uphold values to build inclusive communities. Ramin is a strategist who thinks holistically and an innovator who believes in exploration, experimentation, and diversity of thought to bring about change. He is committed to helping organizations appreciate Complexity and foster a greater use of systems thinking and holistic approaches toward solving intractable problems. Ramin is an active mentor, life coach, avid ultrarunner, and an aspiring writer working on fiction and non-fiction projects. Ramin holds a bachelor's degree in Biochemistry and has completed graduate studies/Health & Science Policy in Public Administration from California State University, Hayward. Ramin is also a graduate of executive education at Stanford University business school. Click
here
to view his professional profile on LinkedIn.