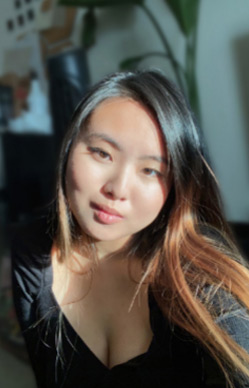 Miranda Xiao
Hi! My name is Miranda and I'm a recent college graduate with a B.S. in Biochemistry & Molecular Biology. I joined Chemists Without Borders roughly 2 years ago because I wanted to learn more about the novel applications of chemistry in environmental and humanitarian efforts. I'm currently working with social media, graphics, and marketing on youth outreach programs to build more meaningful experiences for our volunteers. Aside from volunteering, I also enjoy cooking, gardening, reading, and ice skating in my free time!.
Youth Corner
Miranda Xiao is CWB's new Youth Programs Leader. Miranda has been a volunteer with CWB for two years and has some great ideas about attracting younger volunteers to work on existing services or develop new ones.

Check this spot for future announcements and volunteer opportunities for young people!
Chemistry Cook Book
We are pleased to announce that a chemistry themed cookbook is now available! This cookbook was put together by students and faculty at the W.M. Keck Science Department, which is a shared resource of the five Claremont Colleges. We have a range of gluten free, vegan, and kid friendly recipes that are laid out in an easily digestible way (pun intended)– as a lab manual! There are over 40 recipes that are delicious and sentimental to our community members. The price is $40 and we will be donating 100% of the profit to Chemists Without Borders, so you know your money is going to a good cause.
Click here to buy a copy.